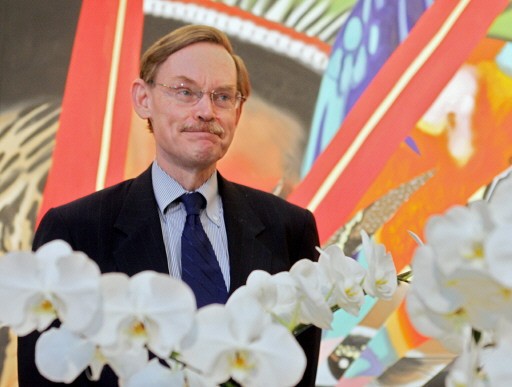 Robert Zoellick, US President George W. Bush's choice to head the World Bank in replace of Paul Wolfowitz (AFP Photo)
The World Bank's executive directors late Monday invited former US trade chief Robert Zoellick, the sole candidate to head the poverty-fighting institution, for an interview on Wednesday.
US President George W. Bush last month picked Zoellick, 53, a former US trade representative and deputy secretary of state, to succeed bank Paul Wolfowitz, who was forced to resign in a favoritism scandal.

After the Wednesday meeting "and follow-up interactions and consultations with their respective authorities," the Bank directors "intend to meet again on June 25, 2007 to decide on the presidency of the Bank," the statement said
"They expect that all the required processes will be completed by June 30, 2007," it said.
Wolfowitz announced his resignation on May 17, under pressure from an internal probe that found he broke rules by arranging a lavish pay-and-promotion package for his companion, a bank employee.
He leaves office on June 30.
Traditionally the United States picks the leader of the World Bank and European countries name the head of its sister institution, the International Monetary Fund.
Zoellick, currently a vice chairman at Wall Street investment bank Goldman Sachs, was the US Trade Representative from 2001 to 2005.
He played a major role in negotiating the entry of China and Taiwan into the World Trade Organization and the launch of the WTO's Doha Round of international trade negotiations.
He was also Secretary of State Condoleezza Rice's top deputy from February 2005 to July 2006.
If his nomination is confirmed by the World Bank board, Zoellick faces the task of restoring trust at the lender which annually dispenses about 22 billion dollars in development aid to developing and poor countries.