The Middle East Quartet of four world powers called on Israel Friday to freeze the construction of further settlements in the West Bank, after talks in London.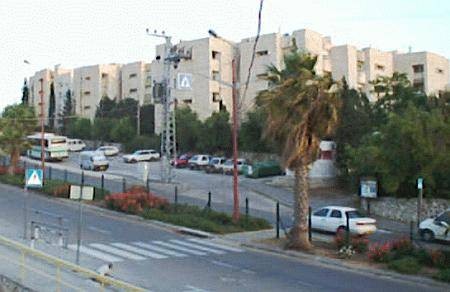 A Jewish settlement in the West Bank
The Quartet "called on Israel to freeze all settlement activity," UN chief Ban Ki-moon said, reading from a statement agreed at the meeting of the United Nations, the United States, Russia and the European Union.
"The Quartet expressed its deep concern at continuing settlement activity and called on Israel to freeze all settlement activity including natural growth, and to dismantle outposts erected since March 2001," he said.
Speaking at a press conference after a Quartet meeting in the city, US Secretary of State Condoleezza Rice said that there were now measures in place to help improve the situation in the area.
"It's very difficult to do this in a kind of macro way, or a general way. It comes down to very specific issues, that issue of that checkpoint or that roadblock that's preventing that kind of economic activity in that down," she told reporters.
"And it gets that specific.
"And I think what we do have now is a much more effective way of both looking at where real improvements can be made and in checking to make sure that the parties are making the improvements that they have undertaken to make."
There was now "quite a bit of detail" on what effect the removal of 50 roadblocks that Israel had promised to removed had had, she said.
"It's a much more labour-intensive and specific process than I think one could imagine," she added.