The Ministry of Transport has proposed a ban on the consumption of alcohol in public offices during working hours as well as lunch and other breaks.
It sees this as a measure to curb traffic accidents caused by driving under the influence.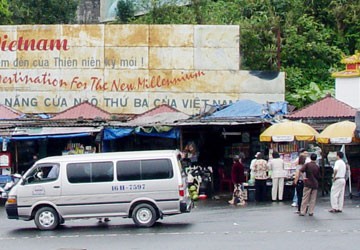 Bus station banned to sell alcohol, according to the Ministry of Transport's proposal
The ministry is working with other agencies, including the Ministry of Culture, Sports and Tourism, the Ministry of Information and Communications, and the Ministry of Industry and Trade, on a plan to introduce tougher measures towards reducing traffic accidents.
The ban will also apply to the consumption of beer and other liquor even at parties held in public offices.
The restrictive move on the staff of public agencies is the first step in tightening regulations on alcohol use.
The ministry plans to issue a circular later this year regulating blood tests to determine alcohol content. The Ministry of Science and Technology will come up with standards for breath analyzers, while the Ministry of Culture, Tourism and Sports will have regulations prohibiting advertisements of beer and alcohol on mass media.
The Ministry of Industry and Trade will come up with recommendations on the impacts of alcohol to be printed on the packaging of alcoholic products, and to limit the volume of alcohol products sold at bus stations, rest stops and roadside eateries.
In a meeting last month with related ministries, Prime Minister Nguyen Tan Dung had ordered tougher measures although a decline has been seen in the number of traffic accidents over the last three years.
A Transport Ministry report has said that the number of traffic accidents has decreased by 5.4 percent in the last three years, as have the number of fatalities and injuries, by 13.2 percent and 6 percent respectively.
The Transport Minister had said at the meeting that one of the measures to effect a sharp reduction in the number of traffic accidents would be tougher action against drinking before and during driving.