After carrying out a two-month inspection, the Department of Trade of Ho Chi Minh City has come to the conclusion that Aloe Trading Company Ltd., (ATC) has violated Viet Nam's labor code and conducted illegal business.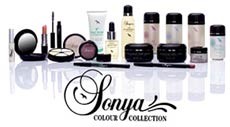 Sonya cosmetic products
Located at 199 Nam Ky Khoi Nghia, Ward 7, District 3, Ho Chi Minh City, ATC is the exclusive importer & distributor of Forever Living Products (FLP)'s "supplement products" and Sonya cosmetic products in Viet Nam. The company has 116, 746 distributors in 46 provinces & cities in Viet Nam.
The company's products are sold in the form of a pyramid scheme where the final price is many times higher than the original cost.
For instance, Forever Bee Pollen nutrient, with an initial cost of VND3, 271 per tablet, wholesales at VND244, 000 and retails at VND348, 000 or 117 times the initial cost. Similarly, Sonya Mascara, starting at VND14, 834, winds up retailing at VND244, 000 or 16 times the initial cost.
The company was also found to have distributed cosmetic products imported from Sonya Color Collections in Canada that do not satisfy Vietnamese quality standards.
The company has also been found to have committed other violations with regard to tax evasion and labor laws.
The Department of Trade in Ho Chi Minh introduced fines and sanctions for ATC's wrongdoing to uphold their commitment to an equal application of the law to private sector businesses.
Since the major difference between buying and selling prices was seen to be affecting consumer rights, the Department or Trade asked the Tax Bureau, Finance Ministry and Competition Administration Department (under the Ministry of Trade) to develop regulations protecting the consumer, while at the same time preventing foreign investors from setting up pyramid schemes under Vietnamese company names.