Nguyen Xuan Cuong, secretary of the People's Committee in the northeastern province of Bac Kan, has instructed the provincial Police Department and Ba Be District authorities to launch an investigation into the illegal logging of trees inside the Ba Be National Park.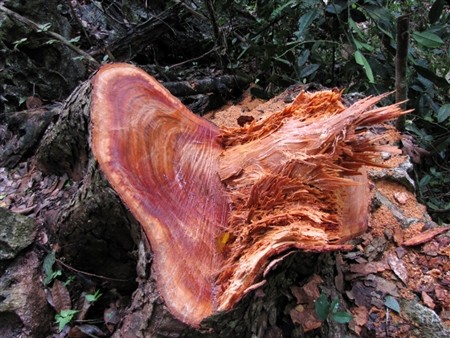 Stump of a Nghien tree that was chopped down in the Ba Be National Park (Photo: Tien Phong)
Recently lumberjacks entered the park area to chop down valuable Nghien trees (Burretiodendron hsienmu variety).
Mr. Cuong asked related organs to take action against individuals and groups for not implementing their duty responsibly, which led to illegal logging in the national park.
Ma Van La, director of the provincial Police Department, said they have established a team to investigate into this matter and search out the culprits who have directly or indirectly chopped down Nghien trees in the park area.