The Ho Chi Minh City Police Department yesterday announced a decision by the General Department of Politics under the Ministry of Public Security to dismiss Colonel Nguyen Van Quy from Binh Chanh police chief for wrongdoings in Xin Chao coffee shop case.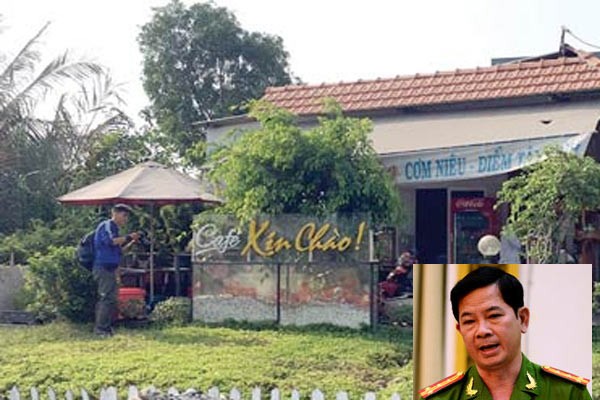 Colonel Nguyen Van Quy in the small photo (Photo: SGGP)
The colonel signed decisions to wrongly prosecute the shop owner Nguyen Van Tan for illegal business and Mr. Nguyen Van Bi for breaking housing management regulations.
In addition, the HCMC Police also dismissed major Nguyen Hoang Tuan and issued a disciplinary warning to captain Le Canh Tuan. They are deputy heads of the Police Investigation Team on Economic Management and Position.
Four other individuals working at the Binh Chanh Police Department have received criticism.
Previously, the Supreme People's Procuracy made a decision to dismiss Le Thanh Tong from deputy head of the People's Procuracy of District 6. He signed a wrong indictment to Mr. Tan during his term of deputy head of the People's Procuracy in Binh Chanh.
Related articles:
Former chief of Binh Chanh police apologizes to coffee shop owner
Criminal charge against coffee shop owner suspended
PM instructs to stop criminalizing slow business registration case in HCMC
Binh Chanh Police find prosecuted duck shepherd not guilty