The National Assembly Standing Committee suggested a reduction in the corporate income tax rate from 28 percent to 25 percent in its seventh session on Wednesday.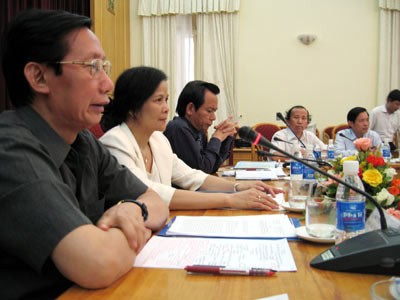 Lawmakers discuss the draft Law on Corporate Income Tax at the National Assembly's 7th session on March 26
The government should make quantitative predictions to measure the impact of this suggestion on the national economy, according to the Committee for Finance and Budget.

It is expected that the lower tax rate together with adjustments in tax incentives will reduce revenue by about VND5 trillion (US$312.5 million), or 13 percent of corporate income tax receipts.

Another issue debated was whether private firms not traded on the stock market should be subject to the corporate income tax.

Some lawmakers said the expenses companies incurred on gifts and entertaining potential customers should be counted as business expenses under the Law on Corporate Income Tax.

These lawmakers also suggested that gifts of money should be banned.