The public is outrage after a Ha Noi court handed too light a sentence two days ago to a local couple for torturing and abusing a girl as a slave for a decade.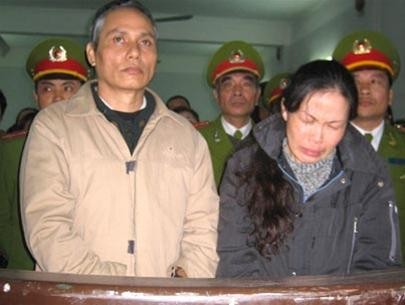 The cruel couple at the court.
Trinh Thi Hanh Phuong was sentenced to 45 months in prison while her husband Chu Minh Duc only put on probation for 36 months.
The couple is to compensate 23-year-old Nguyen Thi Binh VND50.2 million (US$3,150) for damages to her physical as well as spiritual health in addition to unpaid wages Ms. Binh earned during ten years working at the duo's noodle shop.
According to prosecutors, the couple employed Binh to work in their noodle shop since 1997 when she was only 12 years old.
They forced her to work too hard and treated her as a slave including frequent beatings until their neighbors discovered and informed local authorities last year.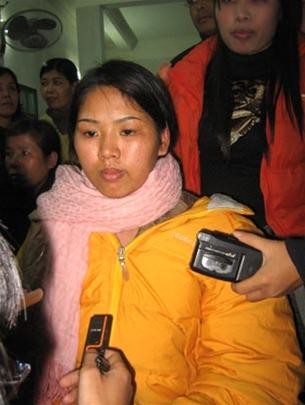 Victim Nguyen Thi Binh affirms she will appeal.
"They used to beat her with wooden sticks and pliers, sometimes using electric cables, leaving 424 scars on her body", said a public prosecutor in the trial. 
At the hearing, the two denied charges, arguing they just wanted to deter Binh from fighting, stealing and retorting.
Although it was raining and cold, hundreds of people who attended the court protested against the light sentence and demanded for a tougher one.
Talking to the press after the court, Binh said she and her lawyer would appeal against the verdict.
The case attracted enormous local media coverage last year and stirred public outrage.