Sai Gon Giai Phong recently conducted an interview with Mr. Le Ngoc Cuong, director of the Department of Arts and Performance under the Ministry of Culture and Information, regarding a regulation issued by the Department banning  students of  culture and arts schools from performing in bars, nightclubs and karaoke shops.

Reporter: Do you think it is too late for the Department to issue the regulation at this point of time while students of cultures and arts schools have been performing in shows, restaurants, and nightclubs for years now?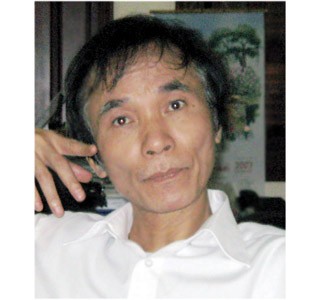 Mr.Le Ngoc Cuong, director of the Department of Arts and Performance
- Actually, culture and arts schools have already had their own rules banning their students from performing in said places. The rules, however, have not been strictly complied with yet and students took advantage of their schools' loose administration to take part in performances without the board's permission to make money. The consequence is that some students have neglected their studies, and others were misled by flashy scenes in flesh-pots, failed to control themselves and fell into social traps.
The regulations aim at preventing students from deviancy before their graduation. 
Will the ban be a barrier to students' practice and prevent them from becoming acquainted with the stage and the audience?

- In my opinion, students took part in performances in bars and night clubs just to make money. In fact, performing in bars and nightclubs will have nothing to do with the enhancement of students' professional capabilities.
Moreover, at the age just between 16 and 22, students' main tasks are to study and hone their professional skills, not making money.Actually, we do not ban students from taking part in official shows or performances.  Any unit that needs the performance of students of a certain school for its entertainment activities should make a registration with the related school.  The school then will arrange a performance trip for their students. 

According to the regulations, banned places are bars, nightclubs and karaoke shops where social evils often take place. Will the students be allowed to perform in healthy entertainment places? 

-  Boarders, under their school's regulations, will spend the night on their self-study. So, if students leave their dorm for an entertainment place - no matter how healthy it is - at night, they will violate the school's rules. If they want to perform there, they must ask for the school board's permission. Whether or not the board permits them to do so, it depends. 

Is it reasonable if the regulations only have effects on boarders, but seem to have no control over day-students?  Will any sanction be introduced against the latter?

- Appropriate disciplinary measures will be imposed by the board on all students, boarders and day-students, who have violated its rules without exception. However, the board cannot keep an eye on every student. For a better administration, students' parents should regularly contact the school board to follow up their children's study results and conduct.