All the English and Japanese documents related to a scandal in which Japan's Pacific Consultants International (PCI) said it had paid bribes to Huynh Ngoc Si, former head of the East-West Highway project in Ho Chi Minh City, have been translated into Vietnamese.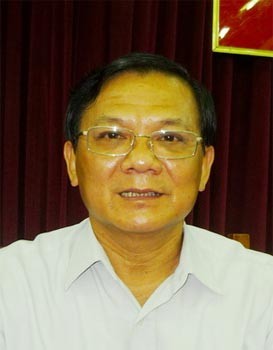 Government's Chief Inspector Tran Van Truyen (Photo: Tuoi Tre)
The Government's Chief Inspector, Tran Van Truyen, told the media on the sidelines of the ongoing National Assembly session in Hanoi on October 22 that the documents, running to around 4,000 pages, were important sources of reference and authorities would pore over them for evidence in the alleged corruption case.
It is a very complicated case, he said. "The Japanese side confirmed the bribe was paid, but the evidence for it is unclear," he explained.
He also pointed out a difference between Vietnamese and Japanese approaches to dealing with the case. "The Japanese side has decided the bribe was paid based on testimonies from the involved parties, while under Vietnam's criminal procedure 'evidence is more important than testimony'," he said.
Last month Huynh Ngoc Sy was sentenced to three years' imprisonment for abusing power in leasing out an office to the Tokyo-based PCI and pocketing over VND52 million (about US$3,000) out of the total rent of US$80,000.