Vedan Vietnam's violation of environmental laws means consumers have the right to take legal action and demand compensation, a leading lawyer has said.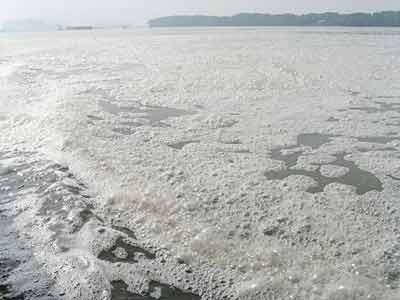 A part of polluted Thi Vai River in Dong Nai Province

Nguyen Van Hau, lawyer and head of the Ho Chi Minh City Lawyers Association's Propaganda Committee, said under Article 605 of the Civil Code, everyone has the right to claim compensation if doctors confirm their health has been damaged by wastewater discharged by Vedan.

The complainant can send a compensation claim directly to Vedan or refer the case to a court within two years from the pertinent date, he said.  

Farmers' associations and consumers protection associations have the right to call on consumers to boycott products produced by a company that violates the law and causes harm to their health or life, he added.

Tran Hai Duc, chief of the Tran Hai Duc Law Office, said: "In my opinion, Vedan has violated articles 3, 35, 37 of the Law on Environmental Protection  and articles 182 [causing air pollution], 183 [causing water pollution] and 184 [soil pollution]. Vedan is also subject to points a, b, g, and k of Item 1 of Article 48 of the Criminal Code."

Vedan's acts are enough to constitute a criminal offense, he said, and so it should be prosecuted.
Vedan must be shut down and asked to pay compensation as prescribed in Directive 24/2008/CT-TTg from the Prime Minister, which says production, trade, and service entities without waste treatment facilities or measures to deal with environmental problems should invariably be shut down, Duc said.

The legal basis for demanding compensation is found in Article 624 of the Civil Code, which says: "Individuals, legal persons, and other subjects causing environmental pollution must pay compensation according to the law... ," he said.

Not only individuals and organizations but also public agencies have been damaged by Vedan's acts, he said. Organizations like the Vietnam Association for Conservation of Nature and Environment and the Dong Nai Province Farmers' Association should therefore take part in demanding compensation from Vedan, he said.
Dong Nai Farmers Association to take action against Vedan

The discharge of wastewater directly into the Thi Vai River by Vedan is unacceptable and has seriously contaminated the river, affecting the lives of thousands of residents, Tran Nhu Do, chairman of the Dong Nai Province Farmers Association, has said. 
Material losses can be measured but not damage to health, the association said, adding it would take legal action against the company together with local farmers.  
The Environmental Police Department said by September 23 more than 700 complaints have been filed by people living along the Thi Vai River to a joint inspection team working in the area and to the department. The complainants have accused Vedan of pollution and demanded compensation, it said.