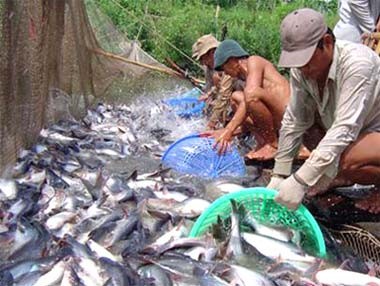 Famers raise fish for selling
In a new edict on exploiting and protecting irrigation systems, the Prime Minister officially declared that farmers are no longer required to pay irrigation fees.
Individuals working government-provided land (within the set limits) for aqua-culture, agriculture, forestry, or salt production should benefit greatly from this edict.
Owners working more than the set limit of land must continue to pay taxes; poor, rural areas are exempt from this clause. 
According to the Ministry of Agriculture and Rural Development, annual irrigation fees and taxes reach nearly VND800 billion (US$50 million).