The Vietnam Farmers' Association has asked the Ministry of Natural Resources and Environment and Dong Nai Province officials help farmers in their claims against Vedan Vietnam, an MSG producer that has been found to have polluted the Thi Vai River.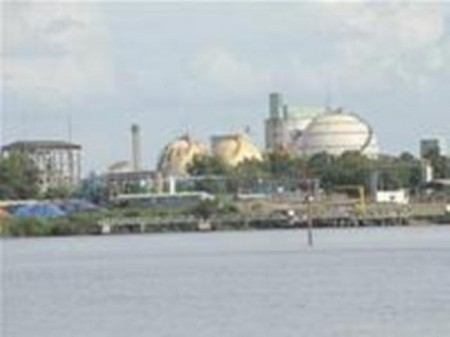 Vedan plant is seen from Thi Vai River
The association asked the ministry to guide farmer's associations in three provinces and cities in collecting evidence to evaluate farmers' losses.
The association suggested Dong Nai's Party Committee and People's Committee gather information on which farmers can base their losses and helping them continue compensation claims against Vedan.
The association said that Vedan had broken environmental protection laws, seriously polluting Thi Vai River, causing heavy economic damage and affecting local farmers' health.
"8,000 petitions from farmers have been sent to authorities, asking Vedan to be strictly punished and be responsible for compensation to farmers and repairing the damage," the association said.
"Vedan has said that it would only assist farmers with small amount of money, not compensate for farmers", the association added.
Experts and members of the public have also raised concern over Vedan responsibility.
Some scientists, economists have said it is not acceptable for Vedan to pay small amounts of money to affected farmers through negotiations and consider them "financial support."
In a letter to Sai Gon Giai Phong newspaper one reader wrote, "Forcing Vedan to pay compensation to farmers will not only give farmers justice, but will also be a warning to any foreign and local companies that deliberately ignore environmental regulations for the sake of their fat profits."