Anyone making a profit from helping to determine the sex of an unborn child will face a fine of half to one million dong under new rules coming in later this month.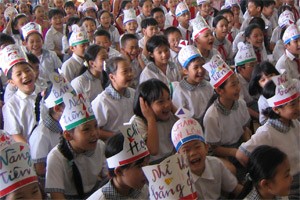 Abortion for gender reasons will lead to sex unequality
In this regard, Government Resolution 114/2006/ND dated October 3 makes no distinction between traditional and modern methods of gender determination.
Possession of equipment to ascertain the sex of a fetus will also be an offence and carry a fine of VND3 million to VND7 million, the same as for suppliers of chemicals, medicines or anything else used to abort a fetus for reasons of gender.
Anyone coercing an expectant mother into aborting her unborn child for gender reasons will be fined from VND7 million to VND10 million, and anyone forcing birth control on a woman will have to pay up to VND5 million.
In addition, dissemination of misleading information about birth control will result in a fine of VND3 million to VND20 million.
A pecuniary penalty also applies to the manufacture, sale or import of abortion equipment without a license, in this case up to VND30 million.
The other instance covered by the new resolution is violating the regulations on providing assistance to children, for which the fine will range from VND200,000 to VND5 million.