Foreign individuals and organizations may purchase and own homes beginning January 1, according to a resolution approved by the National Assembly on Thursday.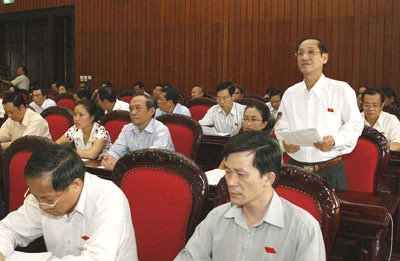 The resolution on foreign house ownership is passed with 87.63 percent of votes in favor at the National Assembly session on May 22
The program will allow foreigners to buy and own apartments in commercially-purposed housing development projects in areas where foreigners are not banned. A foreigner can own only one apartment and may not rent it out to others.

Foreign apartment hunters are required to have live in Viet Nam with a resident permit for at least a year and may not have diplomatic immunity.

They are permitted to own an apartment for a maximum of 50 years and are obliged to sell or donate their apartments within one year from when their ownership certificates expire.

The resolution also gives foreign-invested businesses the right to own apartments. However, they must not develop real estate and they must show that their employees need accommodation.

Foreign companies or organizations are allowed to buy and own houses only for period duration which their investment licenses are valid.

According to the resolution, foreign individuals and organizations that invest in Viet Nam and those hired as executives by Vietnamese or foreign-invested enterprises will be entitled to purchase and own apartments.

Foreigners who have made contributions recognized by the State President or the Prime Minister, are college graduates with special expertise, or are married to Vietnamese citizens may also buy homes.

Housing contracts signed with foreigners must be written in Vietnamese or a have a notarized translation.