Former chairman and general director of Vietnam Shipbuilding Group (Vinashin), Pham Thanh Binh, was taken into custody in Hanoi August 4 for "Intentionally violating the State's regulations on economic management, causing serious consequences."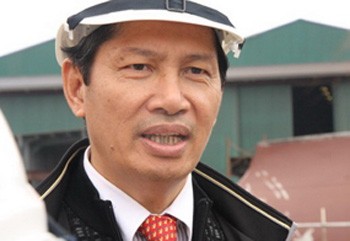 Pham Thanh Binh, former chairman cum general director of Vinashin (file photo)
With approval from the Supreme People's Court, the investigation police agency from the Ministry of Public Security also searched Binh's house the same day.
There is an ongoing investigation into Binh's alleged wrongdoings.
Pham Thanh Binh was born in 1953 in the southern province of Ca Mau. His registered permanent address is in Hanoi.