Police in Tay Ninh Province have prosecuted four people for allegedly buying and selling women November 13.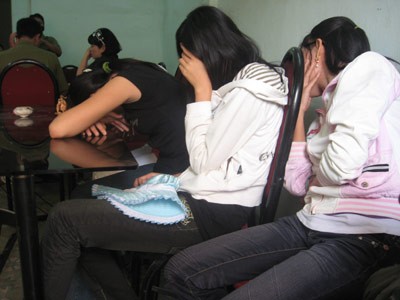 Many girls are sold for marriage to men overseas. (Filed photo)
Those charged are: Nguyen Thi Ngoc Yen, 53, from Ben Tre Province; Nguyen The Phong, 31, from Can Tho Province; Nguyen Thi Khuan, 60, from Tay Ninh Province; and Pham Thi Phi, 50, from Ben Tre.
According to police, three of them were stopped and arrested while they were taking three Vietnamese women to Malaysia at Tan Son Nhat Airport on November 27, 2008.
On the same day, the police found seven more Vietnamese girls at Yen's house.
The police also collected a book containing more then 1,000 names addresses of women and girls.
The police said Yen and her accomplices had sold 233 girls for marriage to men overseas between 2000 and 2008.
Since 2007, Yen was said to have taken around 400 women from 15 cities and provinces in the south to foreign countries, among them, 80 women were married to husbands in Malaysia, Republic of Korea and Taiwan.