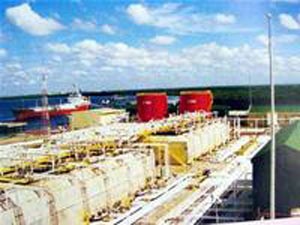 LPG Thi Vai port
Tran Quoc Truong has reportedly been called to a police interview for his controversial inspection of the Viet Nam oil and gas company PetroVietnam, said an official of the Government Inspection Mission on February 2.
Three other inspectors were earlier arrested for taking bribes while performing their duties.
A former director of a company under the management of PetroVietnam had confessed in jail that he himself had bribed Tran Quoc Truong so that the inspection final result of the LPG Thi Vai warehouse and port project would be changed to cover up irregularities.

Deliberate violations of the laws by this company, which caused the loss of around US$4 million, only received pecuniary penalty.
Tran Quoc Vuong denied the allegations.