The Drug Administration of Vietnam under the Ministry of Health December 6 announced to issue severe penalties on Phuong Dong Company at 7 Phao Dai Lang Street in Dong Da District in Hanoi.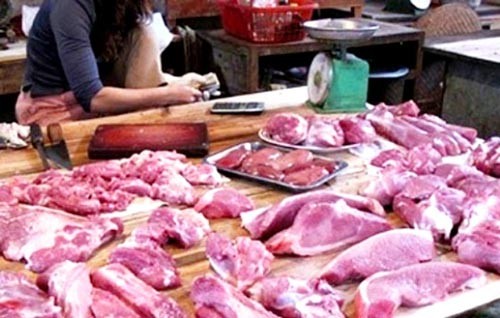 Pig bredders use banned chemicals to stimulate growth of animals and make them lean to increase profit (Photo: SGGP)
Inspectors of the Drug Administration of Vietnam discovered the company to import a large quantity of banned chemical Sabultamol that it registered in document of 200kg which was approved by authority.
More severely, Phuong Dong Company sold the banned chemical to other companies and individuals without certificates of business.
Accordingly, inspectors decided to suspend the company's operation as well as the administration stopped receiving the company's document of registration timelessly.
Additionally, the violating company's certificate of business issued by the Department of Health in Hanoi was withdrawn in 6 months. and the Department of Health must report the revocation before December 15.
Furthermore, based on new regulation on medical order signed by the Health Minister and the Minister of Public Security, the Administration transferred the document to the environmental police department for further investigation.
The Administration asserted that it will intensify checks of animal feed production and trading establishments, import and export medicine companies across the country and impose harsh penalties on violation in pharmaceutical business and sale.
Two chemicals Salbutamol and Clenbuterol were banned in husbandry from 2002. The two drug were used for treatment of asthma however, pig breeders used them to stimulate growth of animals and make them lean to increase profit.