More overseas Vietnamese are eligible to purchase a house in Viet Nam now that the government has made good on promised guidance for implementing the Law on Residential Housing, a government official said.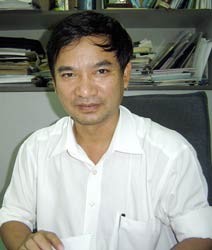 Mr. Hoang Xuan Hoan, head of Public Notary Office No. 2
Mr. Hoang Xuan Hoan, head of Public Notary Office No. 2 under the Ho Chi Minh City Department of Justice, explained the law to Sai Gon Giai Phong newspaper.
Decree 90/2006/ND-CP relaxes the limit on the number of houses an overseas Vietnamese can own, as long as the buyer returns to Viet Nam for long-term investment purposes, contributes to national development, or is a scientist engaged in regular activities in the homeland or any other person allowed to return to settle in the country.
Overseas Vietnamese that meet these categories will be extended the same rights as Vietnamese nationals in buying, transferring or inheriting real estate. The previous legal entitlement was one property per returning expatriate, Mr. Hoan explained.
The decree also provides for overseas Vietnamese who reside in Viet Nam for at least six months, enabling them to purchase one apartment or freestanding house.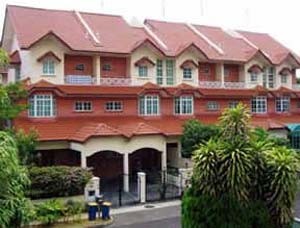 More villas as seen in photo are buit to meet overseas Vietnamese' demand for residence.(Photo:TK)
"However, those falling under this category will have to wait longer for legal reform, as it will take time for the ministries of Foreign Affairs and Public Security to issue specific guidance on the method used to calculate how long an overseas Vietnamese has been in the country," said Mr. Hoan.
The Ministry of Foreign Affairs will then work out specific regulations to certify overseas Vietnamese who are eligible for home ownership in Vietnam.
As for foreign individuals and organizations, overseas Vietnamese living in Viet Nam for less than six months or those who have owned one house in the homeland can inherit or give away the house, but are not permitted to hold housing ownership certificates, Mr. Hoan added.