Inspectors from the Central Bureau of Investigation are going through the General Department of Customs with a fine toothcomb following the discovery of shady practices at the department's Hanoi and Ho Chi Minh City offices.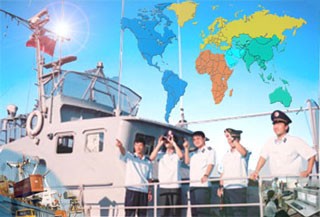 Picture on the website of Vietnam Customs
The government inspectorate has found many wrongdoings like financial irregularities and the use of false tax codes at the two bureaus.
Above all, there is a huge backlog of unpaid import duties and other taxes, leaving the government short of sorely needed revenue.
According to the inspectors' preliminary report, the Hanoi Customs Office in particular has made a series of terrible "mistakes" and demonstrated an utter lack of responsibility.
In their view, the blame for this sorry state of affairs can be laid squarely on the department and its woeful management of the nation's customs bureaus.