Four members of a drug trafficking ring were arrested by police in the central province Thua Thien-Hue on February 21 after months of investigation.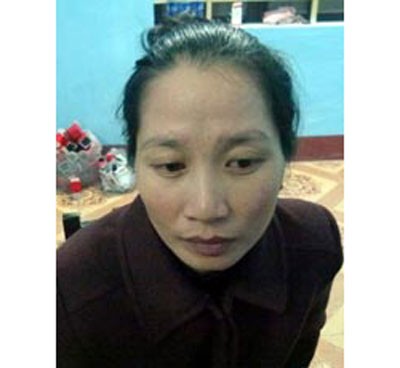 Ring leader Cao Thi Bac
Police said the ring is the largest-ever in the province. Ring's leader Cao Thi Bac, 39, a native of the central province of Nghe An; Nguyen Thi Tra My, 27, Vo Ngoc Linh, 21, and Le Thi Cuc, 49, all of them from Hue City, were seized.
Anti-drug police caught Bac and My delivering drugs to a drug trader on Chi Lang Street in Hueon Monday. They seized 181 grams of heroin, 15 synthetic drug tablets, three mobile phones, two motorbikes and VND30.5 million ($1,464) in cash.
The amount of heroin is the largest-ever in Thua Thien - Hue province.
After their arrest, police summoned five other people for questioning about their alleged involvement.
The ring, which began operating in July 2012, purchased drugs in large quantities in Nghe An and then transported them to Hue to sell to the ring's agents, who would go on to distribute the products in the city and other areas, said Bac.
Police are expanding their investigation to track down other members of the ring and those who have bought drugs from the ring.
The directing board of province's police has hailed anti drug police who were quick to discover the ring. The province's People's Committee chairman gave certificates of merit and present to police also.