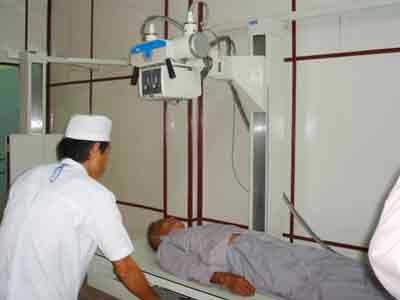 Health workers will be allowed to work outside of contracted hours after the law take affect in 2011 ( Photo: H.Hai)
Three amendments in the draft Treatment Bill are expected to take effect in 2011, the National Assembly's deputy chairwoman, Tong Thi Phong, told the house on the first day of the 24th session of the National Assembly (NA) on September 28 in Hanoi.
Speaking during a discussion on the Treatment Bill, she said health workers would be still allowed to work outside of contracted hours but they could not setup or run private hospitals
The Health Minister, Nguyen Quoc Trieu, wanted to clear up the issue and questioned whether such workers will be allowed to establish private medical clinics.
Ms. Phong replied the NA will provide a written answer to the ministry.
The second amendment will allow inspectors from the Health Ministry to carry out further checks on medics' competencies when professional certificates need to be renewed.
In the third change to the draft, those who take up management roles in private medical clinics must have at least 60 months of medical practice instead of the current 18 months.
If approved, the law will take effect January 1, 2011.