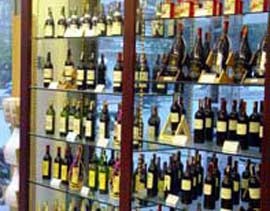 It is difficult for consumers to recorgnize fake liquor if it is interspersed with genuine liquor.
Ha Noi police have arrested three men who were bottling mostly local liquor and passing it off as expensive foreign brands.
A raid on their home in Hai Ba Trung District yesterday netted 700 bottles labeled with the likes of Remy Martin, Chivas and Hennessy.
Police also found dozens of wine casks with counterfeit labels along with thousands of boxes, stamps and labels of foreign brands in the house.
Pham Anh Vu, Pham Danh Muon and Pham Danh Tung told police they had been mixing 20% authentic brand grog with local spirits and some coloring.
Police say the fake goods were sold in Ha Noi and nearby Ha Tay.