Ho Chi Minh City (VNA) - A Malaysian national was discovered carrying 5.39 kilograms of cocaine in her luggage at Tan Son Nhat Airport in Ho Chi Minh City, according to the city's Customs Department.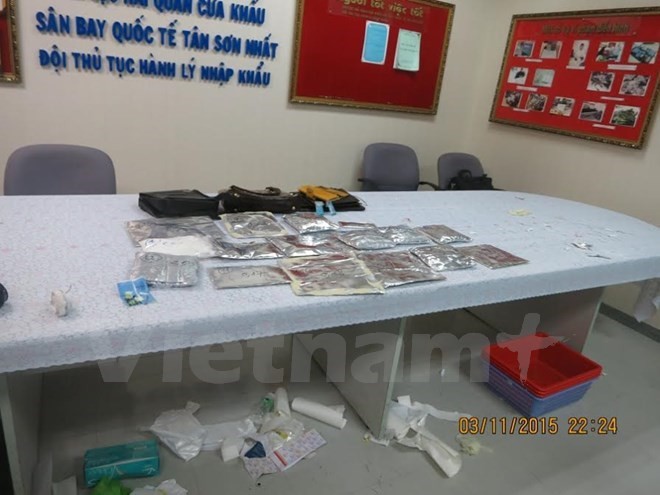 Bags of cocaine found in Manpal's luggage. (Source: VNA)
On the night of November 3, the municipality Customs Department's anti-drug team spotted suspicious signs when screening the woman's luggage. Later inspection revealed 16 bags of white powder weighing a total of 5.39 kilograms hidden inside the walls of a suitcase, a bag and book covers in the luggage.
A quick test showed the white powder is cocaine.
According to the HCM City Customs Department, the woman named Kaur Gurcharan Singh Manpal travelled from Malaysia through Columbia, Panama, Sao Paulo (Brazil) and Dubai before arriving in Vietnam.
Manpal and the physical evidence have been handed over to HCM City's Drug Crime Investigation Police Agency for further investigation.-VNA