A new draft has been drawn to make amendments to the land law that will allow residents and organizations to hire private consultants to assess value of their land, said Mr. Dao Trung Chinh, deputy head of the General Department of Land Administration.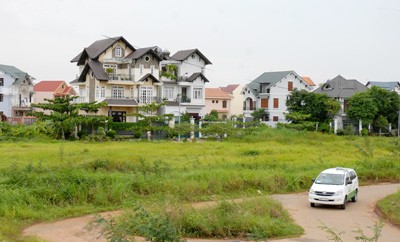 The new draft for amendment of land law will allow residents to hire private consultants to assess land value (Photo: SGGP)
Mr. Chinh said that the new draft will be submitted at the fourth session of the National Assembly by late October.
According to the draft, residents and organizations will be permitted to hire private consultants to assess their property value, in case they are not satisfied with the State's assessment.
The draft will also permit mortgage of land as collateral against loans in foreign banks.
If outstanding loan debts are not cleared in time, the related property case will then be covered as per the law of the country it is located in.
Strict and clear regulations will be laid to repossess abandoned land on projects running behind schedule.