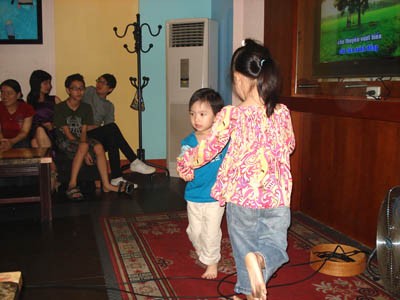 The Government has jettisoned a planned ban on dancing at karaoke parlors
The Ministry of Culture, Sports and Tourism has dropped its proposal to ban dancing at karaoke parlors following public objections.

Le Anh Tuyen, head of the ministry's legal department, said August 18 the ministry has submitted an amended draft to the Cabinet.
It allows four-star hotels, restaurants, and tourism-related business to open discotheques and karaoke parlors, which, however, have to close by 2 PM.

The dancing ban was an attempt to clamp down on illicit activities like drug use and prostitute at singing places.