Five officials have been disciplined in a mid-June deforestation and illegal wood transportation case, which Prime Minister Nguyen Xuan Phuc has instructed the Kon Tum province People's Committee to investigate and report results to him before July 20.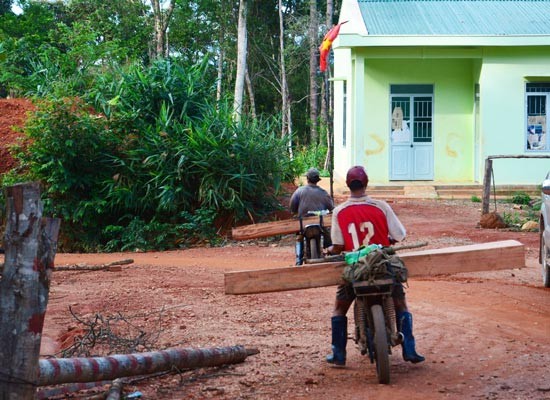 Illegal wood transport in the forest area under management of Dak Glei Company in Kon Tum province
Disciplinary measures were announced this morning by Mr. Nguyen Thanh Hai, director of Dak Glei Forestry Company, which manages Dak Ba plantation where the case occurred.
 
According to him, director of the plantation Nguyen Thanh Thuy has been dismissed. An Tim, head of the forest management team in Dak Roong commune received prolongation of wage increase.
 
Two forest management staff of the company Vu Van Hop and Dinh Van Duc have been reprimanded.
 
Nguyen Thanh Hai suggested a disciplinary warning for himself. However the province Disciplinary Council has still considered a suitable measure to him.
 
Five locals from Dak Roong commune have been penalized for transporting illegal wood.
 
Six trees were chopped down with 7.8 cubic meters of wood which was transported illegally through the Dak Roong commune forest management station.