Prime Minister Nguyen Tan Dung has recently asked the Ministry of Finance to take back VND900 billion from Vietnam Construction and Import-Export Joint Stock Corporation (Vinaconex) after many irregularities regarding its privatization, said Government Office.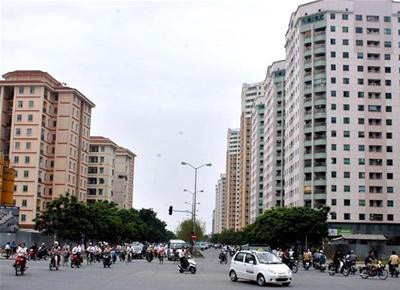 The Government Inspectorate concludes Vinaconex owes billion of dong to the State, including money from undervalued land in Hanoi.
The PM has directed the ministry to recover funds belonging to the State that were owned by the corporation as of August, 2009, including:
When the company first sold shares it made VND810 billion in profits but did not inform the Government.
The State's capital of the corporation, which is more than VND6.7 billion
 
Investigators said that VND73 billion in capital provided by the State had not been repaid.
VINACONEX had also failed to pay VND4 billion in profits to the State.
Investigators said the company needs to pay land use rights for 513.4 square meters of land in Hanoi owned by the State, totaling VND3.3 billion
Relating to irregular issues, PM Dung also asked the ministry to coordinate with related State agencies to propose measures and report to PM in the third quarter, including issues of interest on unpaid amounts, under-valued land deals, undervalued development of Bac Anh Khanh urban area and under valued land for the Trung Hoa- Nhan Chinh urban area project.
Vinaconex Corporation is a well known business in banking, financial, material production, real estate trading and investment. There activities are very important to the strategic development of the corporation.