Police have arrested the 18-year-old killer of Trinh Van Ngoc, the 37-year-old owner of a jewellery shop, his wife Dinh Thi Chin and 19-month-old daughter in a gruesome murder in their Ngoc Bich Jewellery shop on August 24.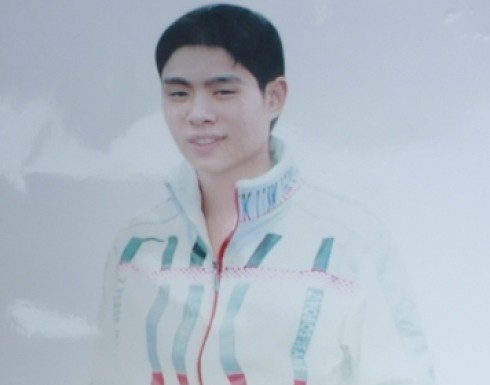 The ruthless killer, Le Van Luyen
18-year-old Le Van Luyen from Thanh Lam Ward of Luc Nam District in the northern province of Bac Giang was arrested by the Lang Son Province Border Guards on August 31 along with two of his accomplices.
During an initial investigation by the police, Luyen confessed to killing the three people in the Ngoc Bich Jewellery shop last week.
The Lang Son Province Border Guard liaised with the Department of Criminal Investigation and the Ministry of Public Security to search out Luyen, who they suspected would try to flee the country via the northern mountain province of Lang Son to China, as he has an aunt living in Lang Son.
Guards at the border gate immediately implemented a plan to nab the killer.
Events took place as envisaged by the police and the Na Hinh border guards were able to capture three people including Le Van Luyen, Le Van Nghi, Luyen's uncle and Hoang Van Trai, all trying to flee to China.
Luyen's aunt and her husband were arrested for "harboring a criminal", Luyen's cousin, 19 year old Truong Thanh Hong, and his father, 47 year old Truong Van Hop, were also taken in for "failing to report a crime".
The police discovered that Hong had taken Luyen to a local medical center for stitching the wounds on his hands on August 24, several hours after the multiple murders had occurred.
Soon after the arrest of the ruthless killer, Lieutenant General Pham Quy Ngo, Deputy Minister of Public Security and Head of Police Investigation Agency under the Ministry of Public Security signed certificates of merit and presented VND50 million to guards of the Na Hinh border gate and the managing board of the northern province of Lang Son for their swift action in arresting the criminals.
General Ngo also congratulated policemen from the Department of Criminal Investigation in Bac Giang Province who received VND5 million cash reward each.

Related articles:

Police identify jewellery shop murderer
Gruesome murder of jewellery store owner