The Ministry of Public Security's economic crime department (C46B)  on Monday confiscated US$500,000 and more than VND10.6 billion ($476,190) in an illegal foreign exchange trade busted last month in Ho Chi Minh City.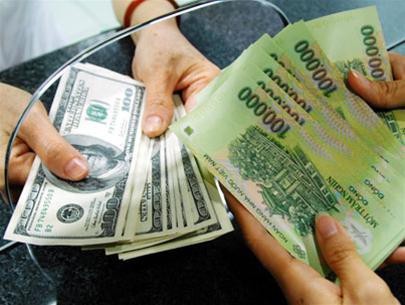 Photo illustration
Both seller and buyer will be fined VND75 million ($3,750) each.
Earlier on November 28, the crime department  caught Vu Quoc Dat, vice director of Minh Phuc Company illegally selling $500,000 to Huynh Thanh Nhat Hieu and Phan Anh Hue, both employees of Kim Mai Gold Shop.
The trade was conducted at a transaction counter of Eximbank in Phu Nhuan District, said a representative of the economic crime department. The department then confiscated the dollars and more than VND10.6 billion.
Dat was supposedly transferring the money to his company bank account.