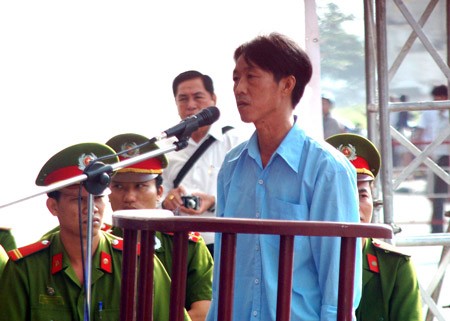 Pham Dinh Duong at the court. (Photo: SGGP)
The Da Nang City People's Court December 1 sentenced Pham Dinh Duong to death for killing a police officer on September 21.
Duong, 44, stabbed two policemen, Phan Cong Viet and Ngo Thanh Dong, as they chased after him in the central city of Da Nang because he was wanted for causing injury intentionally in 2004.
Viet was stabbed twice in the chest by Duong and died of his injuries. Officer Dong also suffered serious injuries.