The last murderer of five aloe wood hunters, a Lao national, was finally caught on April 5, said Colonel Nguyen Trong Tieng, chief of border guard force in the central Province of Quang Tri.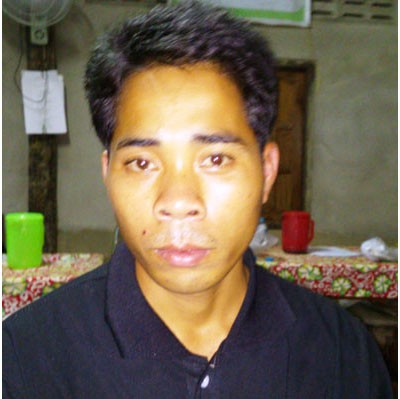 Ho Van Nguyen, the last culprit, arrested yesterday (Photo: SGGP)
Ho Van Nguyen, 29, with Laotian name Thao Ngo, was from Ta Poong Commune in Se Pon District in Laos. Security officials in Savanakhet Province in Lao said that Thao Ngo's confession to Laotian police matched the statements of two of the Vietnamese culprits, Ho Van Cong and Ho Van Thanh, who had been arrested earlier.


Thao Ngo's initial statement was that Ho Van Cong, as the instigator of the ransom and murder plan, had asked Ngo to join in the kidnapping plan because he had a gun.

Police officials in Vietnam learnt that Thao Ngo was hiding in his brother, Ho Van Duc's house. Laotian police were informed and immediately moved to arrest him.

High ranking investigators and staff from the Criminal Science Institute under the Ministry of Public Security arrived in Quang Binh Province to exhume the bodies of the five aloe wood hunters for further investigation.



12 days and nights hunt for murderers

On March 22, seven aloe wood hunters were kidnapped and held hostage by a group of armed robbers in Savanakhet District of Laos. Later they set free on hostage, Hoang Van Ha, to collect ransom money.
On the night of March 23, the robbers killed the five aloe wood hunters, but one of them, Do Van Hien, was lucky to escape.

The bodies of the five unfortunate hunters were brought to their home, namely, Dinh Xuan Than, 33; Tran Van Tri, 34; Nguyen Van Thang, 45; Nguyen Van Sau, 23; and Truong Thanh Hiem, 37.

Joint police teams investigated and identified the three murderers. More than 200 policemen worked round-the-clock to hunt down the criminals.

Their efforts were rewarded as April 2, when Ho Van Cong and  Ho Van Thanh were arrested in the jungle in the central province of Quang Tri.

The last culprit, Ho Van Nguyen, 29, a Laotian man who was armed with a gun, was arrested on April 4. 
 
Related article: