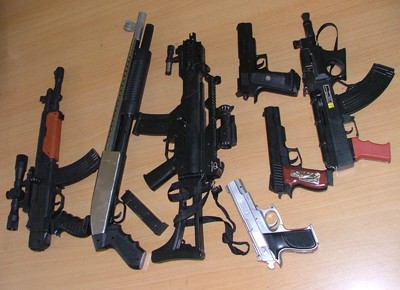 For illustration
Police officials in Hong Bang District in the northern province of Hai Phong uncovered a huge haul of guns and ammunition in a raid in a house of a local man.
On June 19 police raided a house belonging to Vu Thi Loan, 53, in 146 Quang Trung Street in Hong Bang District and uncovered 22 guns, 241 bullets, 21 iron gun barrels, 17 wooden gun barrels and all kinds of gun accessories.
Beforehand, on June 18, police officials in Hai Phong Province and their counterparts in districts Le Chan and An Duong suddenly conducted a raid in a small house in Nghia Xa Ward in Le Chan District and caught a couple Duong Minh Nhat, 38, and his wife Tran Thi Hong Van, 42, who manufacture guns.
In the house police discovered various tools to make guns and also finished guns.
After this, police officials expanded their investigation.