The Investigation Police Agency in the central province of Quang Binh on Tuesday prosecuted 12 people for illegally cutting down three Sua trees in the Phong Nha-Ke Bang National Park, said Nguyen Van Thieu, a senior official at the agency.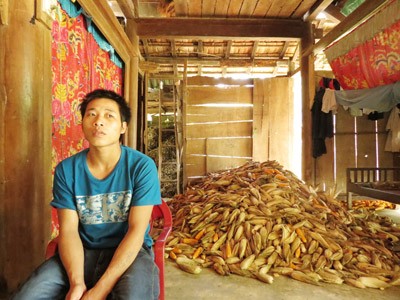 One of the 12 people accused of logging Sua trees in Quang Binh Province (Photo: SGGP)
The People's Procuracy of Quang Binh Province approved the decision to prosecute these 12 people who are residents of Phuc Trach and Xuan Trach Communes in Bo Trach District.
The 12 men cut down three highly valuable ancient Sua trees, worth billions of dong in Hung Tri forest in the Phong Nha-Ke Bang National Park in April this year.
The provincial People's Committee then launched a thorough investigation of the case and found the above 12 people guilty of illegally chopping down the trees for personal gain.
At present, all the 12 offenders are out on bail but have been restricted from leaving their localities.
Related articles:
Quang Binh prosecutes five Sua timber robbers
Police seize more Sua timber in Quang Binh Province
Quang Binh conducts massive raid in National Park, targets lumberjacks