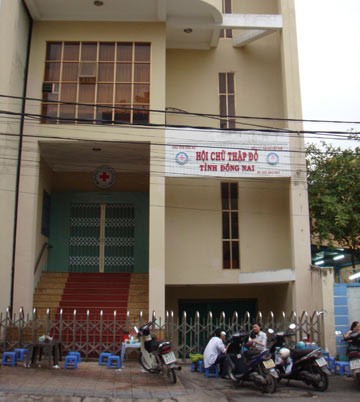 Red Cross of Dong Nai Province
Police in the southern province of Dong Nai arrested two women June 23 for embezzling funds intended for charity activities of the provincial Red Cross last year.
Vo Thi Linh, 55, former chairperson of the Red Cross in Dong Nai Province and Dang Thi Xuan, 46, former treasurer were both arrested.
According to initial investigation results, the accused falsified documents to misappropriate organizational funds, costing the charity group over VND757 million ($42,456) in total from 2006 - 2008.
Linh spent nearly VND20 million ($1052) of the misappropriated funds, keeping nearly $500.
After the scandal was uncovered, Chairperson Linh was fired from her position as deputy secretary of the organization's Communist Party unit, while Nguyen Thi Dieu, vice-chairperson and accountant Vo Thi Hong Oanh received reprimands.