Dak Doa District police, Gia Lai Province, have commenced criminal proceedings against five former high-ranking officials of Trang Commune. They have been charged with misappropriating welfare payments up to VND17 million.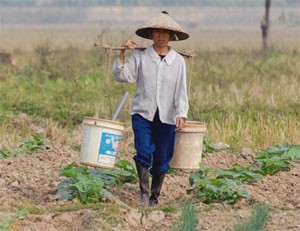 Rural disadvantaged people entitled to between VND200,000 and VND1 million to prepare for the 2009 Lunar New Year festivities (Photo: VNExpress)
 
On Wednesday, the Police announced they prosecuted Doan Quy Hung, secretary of the commune's Party Committee; Chau Van Dat, chairman of the commune's People's Council; Truong Van Duc, deputy chairman of the commune's People's Committee; Thai Thi Hong Vinh, chief of the commune's People's Committee secretariat; and Bui Le Huong, budget accountant.

They have all been charged with "misappropriating state properties."

Investigations revolved around Tet, 2009, when Prime Minister Nguyen Tan Dung on January 15, 2009 issued a decision to grant disadvantaged families living in rural areas nationwide between VND200,000 – VND1 million each so that they could prepare for the festivities.

Taking the advantage of such a policy, Hung, Dat, Duc, Vinh and Huong allegedly joined hands to make a list of 88 people who did not qualify for the payments misappropriated VND17 million from the State budget.

The money was later divided among them, police said.

Though the proceeds that each person allegedly misappropriated from the State budget was not large, the action was serious as it affected the poor, who would have benefited from the Government's Tet policy.