After following a lead for about six months, police in the Drug Crime Investigation Department, known as C47 under the Ministry of Public Security, in collaboration with the army were able to crack a trans-national drug trafficking network.
This information was released by C47 on October 8 in Hanoi, on occasion of an awards event for police units engaged in this case.
Early in August, C47 arrested three Lao nationals carrying 21kg of heroin and more than 1,000 drug tablets into Vietnam.
Major General Nguyen Anh Tuan, director of C47, said part of the trans-national drug ring was recently busted following a six-month investigation.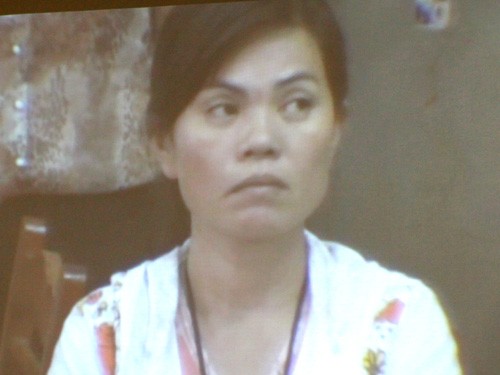 Nguyen Thi Thuy Trang(Photo: VNNet)
Police believed this was a huge trans-national drug trafficking link covering many countries such as, Laos, Vietnam, Cambodia, Thailand, and Nigeria; making the network highly professional and merciless.
On October 1, the anti-drug police arrested Phan Thi Lien, 43, living in Hoc Mon District in Ho Chi Minh City, when she was catching her train from Ho Chi Minh City to Hanoi.
The accused then confessed that a few hours before her arrest she had received a phone call from Nguyen Thi Thuy Trang, 49, living in District 12 in HCMC. Trang ordered her to go to hotel 1, 5km from Noi Bai Airport in Hanoi and collect a suitcase from a woman named Pornpirom, 30, a Thai national.
Trang also ordered Lien to immediately transfer the case to HCMC soon after collecting it.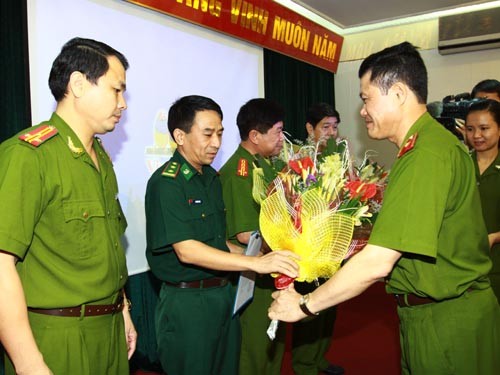 Major General Do Kim Tuyen (R) rewarded the joint forces for cracking a trans-national drug network(Photo: SGGP)
Police seized contraband goods from the suitcase, including 24kg of heroin and 2.6kg of other drugs.
C47 said it has detained about six individuals of the drug ring, apparently run by a female criminal called Nguyen Thi Thuy Trang, 49, a resident of HCMC, and also confiscated 11 passports, 15 hand phones, and US$ 2,000.
According to the police, by applying sophisticated tricks and using poor, disadvantaged women as fronts, the criminals had been trafficking drugs via both ground and air routes.
They put drugs in double-bottom suitcases and stitched them on both sides of carrier-bags to evade detection.
The case is under police investigation.