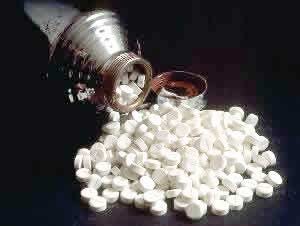 Ecstasy is a popular kind of drug taken by young playboys at night clubs.
On the second day (May 23) of court proceedings against members of a drug ring led by Nguyen Van Tien, most of the accused admitted that the amount of ecstasy they have sold is much higher than that recorded in the court indictment.
42 year-old Nguyen Van Tien, confessed that he had traded more than 6,500 ecstasy pills. The indictment, however, only registered 6,000. The quantity sold by 34 year-old co-accused Ha Nu, was also underestimated by 350.
37 year-old Tran Van Quynh, along with his girlfriend, 31 year-old Nguyen Thi KimTuyet admitted that between them, they had traded more than 12,000 ecstasy pills with other drug rings.
This afternoon, an official hearing will be held to debate the defendant's offences.