Two robbers, Nguyen Truong Khai, 25, and Dao Ngoc Nam, 28, are being held by police of Tan Phu District in Ho Chi Minh City for further investigation meanwhile their accomplice, Nguyen Ngoc Khue, 31, hailing from the northern province of Thanh Hoa, is still on the run.

Initially, Khai and Nam confessed in the police station that they were short of money, Khai talked to Nam and Khue the plan of bank robbery on March 30. Accordingly, they bought backpacks, coats, sneakers, gloves, a fake license plate on a motorcycle to fool security cameras and witnesses and a handgun to use for the crime.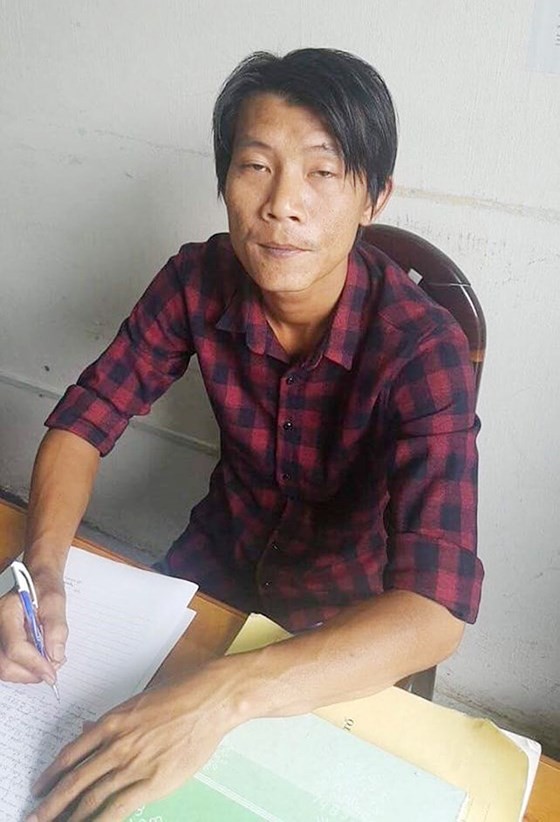 Nguyen Truong Khai, 25, one of two robbers at An Binh Bank's Luy Ban Bich branch
They decided to robber ABBank's branch in Luy Ban Bich Street because just one security guard was on the duty at that time. Khai and Khue rode the motorcycle to an ABBank office on Luy Ban Bich Street, where Khai entered the bank first and threatened a security guard with his gun.
Khue entered the bank moments later, and the duo told bank employees to put all available cash into a backpack
However, because the security guard then managed to attract the attention of passers-by causing a crowd of onlookers to gather outside the bank, the robbers were quick to flee away from the bank. They destroyed their backpacks, coats, sneakers, gloves, and replaced the fake license plate on a motorcycle.
Using their skills in tracking criminals, police arrested Khai and Nam as both of them were trying to run away from the city.