Prime Minister Nguyen Tan Dung agreed to suspend two members of the Vietnam Shipbuilding Industry Group (Vinashin) last week, said a representative from Government Office on August 29.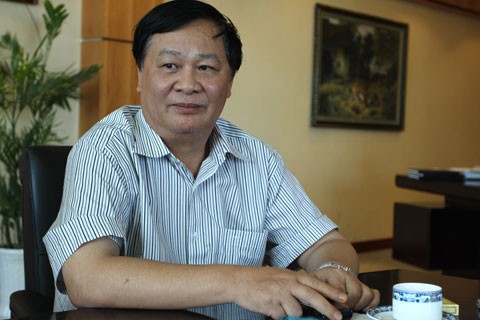 Vinashin General Director Tran Quang Vu.
Two members of the Vinashin include Tran Quang Vu, new Vinashin's General Director and Tran Van Liem, Vinashin Board member.
Cause of the suspension has not been announced.
Minister Nguyen Xuan Phuc, head of the Government Office said suspension of Vu and Liem was to allow an investigation into the group's recent operations.
Earlier, PM suspended the head of state-owned shipbuilder Vinashin Pham Thanh Binh for massive debts piled up by the group under his stewardship.
Vinashin was established in 1996 with a chartered capital of VND100 billion, according to a government report. The group has made great strides over the years, turning Vietnam into one of the strongest shipbuilders in the region.
It was hit hard by the economic downturn with many customers cancelling shipbuilding contracts or delaying payments.