Vedan Vietnam's general director, Kun Hsiang Yang, officially refused September 25 to compensate famers VND569.5 billion (US$31.6 million) for the losses it caused by polluting the Thi Vai River.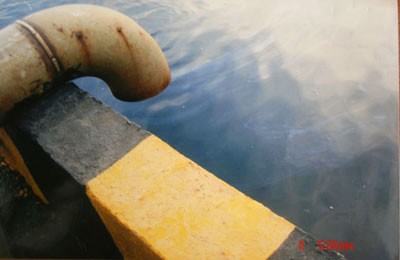 Vedan officially refuses to pay farmers $31.6 million in compensation for releasing untreated wastewater into the Thi Vai River via such pipes as the one shown in the photo.
Determination of damage caused by the company has to be based on clear scientific evidence, Mr. Yang said at a meeting with the farmers associations of Ho Chi Minh City, and Dong Nai and Ba Ria-Vung Tau Provinces on Sept. 25 to discuss compensation.
 
Vedan will announce the amount of damages after the Science Council, managed by the Ministry of Natural Resources and Environment, reports its findings on damage levels, he added.
 
The associations said if they and Vedan fail to reach agreement, they will bring the case to court.
 
The associations asked Vedan, a Taiwanese producer of monosodium glutamate (MSG) based in the southern province of Dong Nai, to compensate farmers VND569 billion, which presents 45-48 percent of losses caused by the pollution.
Related article:
Farmers demand $31 mln compensation from polluter Vedan