Vietnamese authorities deported Wednesday a Vietnamese French national who took part in Viet Tan party plans to sabotage the Vietnamese state.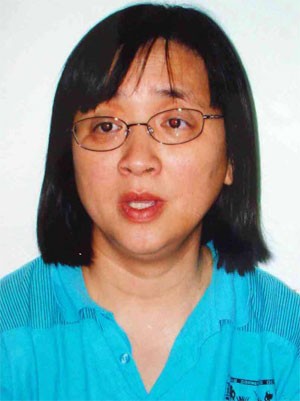 Nguyen Thi Thanh Van
Nguyen Thi Thanh Van, 51 years old, was taken to Ho Chi Minh City's Tan Son Nhat International Airport, to be flown back to France.

Van was caught November 17, 2007 at a friend's home preparing to spread anti-State leaflets and was soon arrested on charges of "terrorism" under Article 84 of the Criminal Code.

During investigation, Van admitted to taking part in the Viet Tan party since late 1999, as a newscaster of the party's "New Horizon" radio and a reporter for the reactionary "Democratic Viet Nam" newspaper under the "Free Viet Nam Alliance", a side organization of the Viet Tan.

In 2007, Van returned to Viet Nam twice to take part in anti-state activities, including bringing 7,000 leaflets and 900 Viet Tan logos from Cambodia to Viet Nam for distribution.

She was caught November 17. Given her repentance, Vietnamese authorities decided not to prosecute her and instead deported her.

Van is the second member of Viet Tan to be expelled from Viet Nam.
On December 11, Truong Leon (Vietnamese name: Truong Van Sy), 54 years old, was deported to the US after being arrested last month with thousands of anti-state leaflets in Ho Chi Minh City.