Vietnamese police have issued an arrest warrant for a Nigerian national for allegedly using credit card accounts to purchase illegally .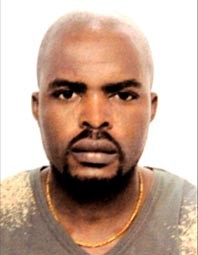 Mr. Opeoluwa Mark Adeyemi (Photo: Cong An)

Police are hunting for 36-year-old Opeoluwa Mark Adeyemi accused of cracking the passwords of international and local credit cards through which he used to buy tickets at budget airlines and sold them for profits, said Pham Hung Chien, Deputy Head of the Investigation Police Bureau under the Ministry of Public Security.
Mastermind Nguyen Hoang Yen, manager of Ho Chi Minh City-based Hoang Yen Minh Company where Adeyemi used to work, was arrested in October 17. Adeyemi was too apprehended but after being granted bail, fled.
Among the victims, Pacific Airlines has suffered the greatest loss reaching approximately VND1billion (USD$62,500).