The sixth trial for a lawsuit filed against Vietnam Airlines (VNA), for alleged unpaid fees to an agency in 1994, took place at the Rome Tribunal Court on April 2. The airline is appealing a decision that it will have to pay up to €5 million.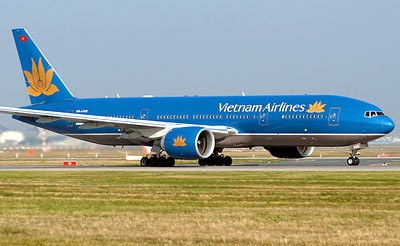 A flight of Vietnam Airlines
The trial is chaired by Magistrate Rosa Maria Dell'Erba, who said the sixth trial is probably the final hearing of the long running lawsuit.
Mr. Pham Ngoc Minh, director of Vietnam Airlines said Vietnam companies in Italy and Vietnamese media supported Vietnam Airlines during the drawn out lawsuit.
Many lawyers and law experts in Italy said VNA has a good case.
Mr. Minh affirmed one more time that Vietnam Airlines has a strong case against the lawsuit filed by the company's former agency in Italy.
As for the lawsuit's impact on cooperation between Italy's Alitalia and VNA, the Vietnamese Ambassador to Italy, Nguyen Van Nam, said that if the lawsuit ends badly for VNA, it will be a major financial loss for the company, but would not harm its current interests or activities in Italy and the rest of the Europe.
The Ambassador also stressed that the case is a good lesson for Vietnam in its global integration process, which requires businesses to pay attention not only to quality and competitiveness, but also international law.