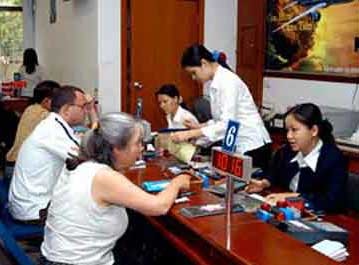 At a Vietnam Airlines booking office
The Vietnamese Government's chief inspector Quach Le Thanh has set up an inspection team to probe into national flag carrier Vietnam Airlines' activities.
The eight-strong team will focus on hiring Boeing 777 craft in 2005, expenses for overseas working trips, purchases of computers and computing devices, and two offices of Viet Nam Airlines.
In related news, Mr. Thanh proposed the Prime Minister to ask authorities of cities and provinces to probe into State-funded purchases of school equipment in their localities.