From January 1, 2009, Vietnam will ban the import of CFCs (chlorofluorocarbons), a class of chemical compounds that deplete ozone, announced the deputy Minister of Natural Resources and Environment, Nguyen Van Duc, at a press conference Wednesday.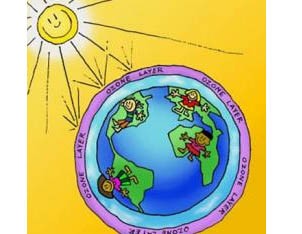 'Protecting the ozone layer is to protect life on Earth' (Photo: UNEP)

Also in the same year, the country will begin a program to partially ban the use of HCFC (Chlorodifluoromethane), a colorless gas also depleting ozone, in production. The total ban will come into force by the end of 2030.
 
The ban of CFCs and HCFC is viewed as an effort by Vietnam in joining hands with other countries throughout the world to protect the ozone layer.
 
The press conference was organized in Hanoi to mark the 15th anniversary of Vietnam ratifying the Montreal Protocol on Substances that Deplete the Ozone Layer.