A Vietnamese American was expelled from Viet Nam on May 17 in the presence of a representative from the US Consulate in Ho Chi Minh City .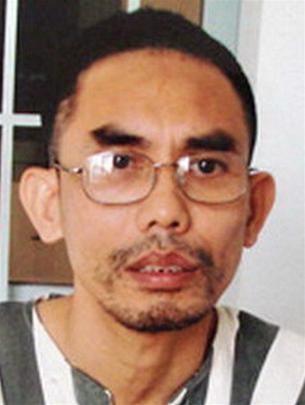 Nguyen Quoc Quan
Nguyen Quoc Quan, a "Central Committee" member of the Viet-Tan terrorist group, has just completed serving his six-month imprisonment term.
Quan was accused of illegally entering Viet Nam with fake personal papers for a terrorist attempt.
On November 17, 2007, Quan used a fake identity card with a Cambodian name of Ly Seng to enter Viet Nam in an attempt to execute a so-called "River crossing" plan.
He later on co-ordinated with Nguyen Thi Thanh Van, a Vietnamese-French, Truong Van Sy, an American-Vietnamese, Nguyen Hai, a Vietnamese-Thai man and Nguyen The Vu, a HCM City resident, to execute the terror plot.
They were all caught red-handed by police with possession of a number of illegal objects.
Nguyen Thi Thanh Van and Truong Van Sy pleaded guilty in written confession and asked for leniency. They were later expelled from Viet Nam .
On May 13, 2008, the HCM City People's Court held a trial against Nguyen Quoc Quan, Nguyen Hai and Nguyen The Vu on charges of terror crimes. The court handed down a six month imprisonment sentence to Quan, nine months to Hai and five months and 26 days to Vu.
Leaving for the airport, Quan expressed thanks to responsible agencies of Viet Nam for their clemency and humanitarian treatment during his prison time. He said he committed violations to the Vietnamese law due to a lack of information.