Mr. Huynh Van Nen unjustly jailed for more than 15 years in the southern province of Binh Thuan has agreed with a proposal by the provincial People's Court to receive over VND10 billion (US$440,000) in compensation for wrong charges of murder and robbery and imprisonment.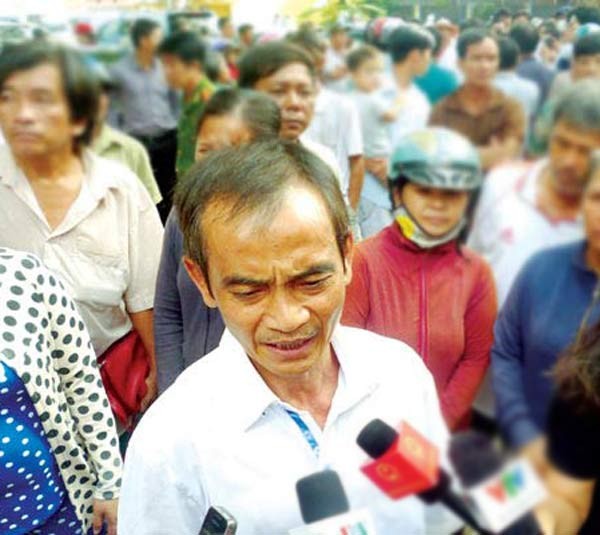 Mr. Nen answers to press questions (Photo: SGGP)
At a press conference hosted by the People's Court on January 17 to announce the case's compensation, deputy chief judge Nguyen Thi Hiep Hoa said that Mr. Nen accepted the VND10 billion indemnities at the seventh round of negotiation, VND8 billion lower than his representatives' demand in previous negotiations. 
Chief judge Bien Van Hoan said that was a special case with compensation settlement meeting with many difficulties. During the negotiation process, Mr. Nen's side did not supply documents proving damage which he and his family suffered during the time of his imprisonment. 
In addition, the man authorized up to five people to participate in the process at the court so it had been difficult to ensure the sufficient presence of the five while negotiating, said the chief judge. 
Moreover, they demanded as much as VND18 billion without foundations. Meanwhile the law has not clarified a compensation frame raising difficulties in determining the damages.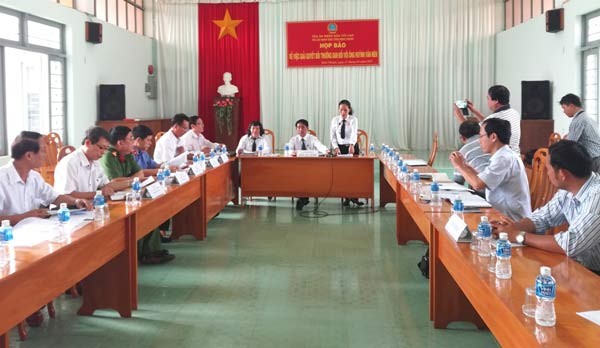 A view of the press conference in Binh Thuan on January 17 (Photo: SGGP)
Mr. Huynh Van Nen had been wrongly jailed for murder and robbery over 15 years in two wrong cases. Judicial agencies in the province publicly apologized to him for the wrong sentences in December 2015. 
According to Mr. Hoan, judge Nguyen Thanh Tam who chaired the court to hear the case of Mr. Nen has been dismissed from deputy chief judge of the provincial Criminal Court since January 16. 
The jury board of the case and the judge board of the provincial People's Court that passed the sentence against Mr. Nen in 2000 have been disciplined for the wrong sentences.