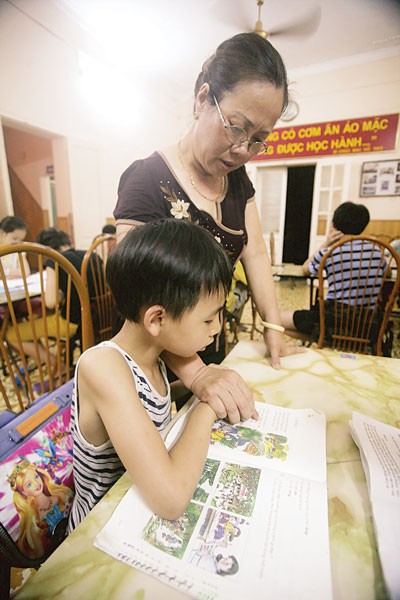 Retired teacher Vu Thi Ngoc Oanh is teaching a needy child to read ( Photo : SGGP)


In the modern time, there are still hearts for misfortune people that make us admire. With the love for ill-fated children, a couple in Hanoi helped them for years.
More than 20 years, a small house at 13 Ngo Van So Street in Hoan Kiem District in Hanoi is home of 500 disadvantaged children.
The house is full of love. Former police officer Vu Tien and his wife Vu Thi Ngoc Oanh, a retired teacher are the owners of the house.
The couple has done charities since 1990s. In 1990s, a group of newsboys who lived separately from their mothers received assistance of the couple.
Now though they are old, they still take care of unlucky children. They teach them how to write the first words and to be a good person.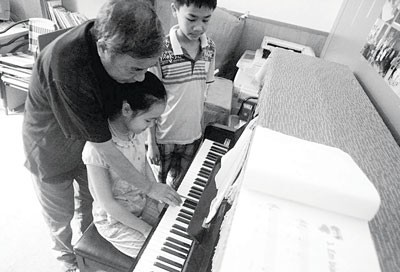 Vu Tien teaches disadvantaged children to play piano ( Photo: SGGP)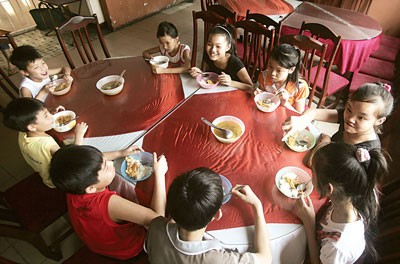 Ill-fated children have meals in the couple's house ( Photo: SGGP)